Introduction to greeting cards
Service Scope: We undertake all kinds of greeting card printing and wholesale, custom sizes, colors, packaging, etc., and can also customize any logo. Our products are also very popular and the prices are cheap. We hope you are interested in our products.
A greeting card is a kind of card that people greet each other when they encounter a festive date or event. The days when people usually give a greeting card include birthday, Christmas, New Year's Day, Spring Festival, Mother's Day, Father's Day, Valentine's Day, and other days. There are usually some words of blessing on the greeting card.
The production of greeting cards stems from the needs of human society. It is a kind of emotional communication between people, and this kind of communication is often expressed in short sentences, which are also concise and concise. The expectation of life and the longing for the future.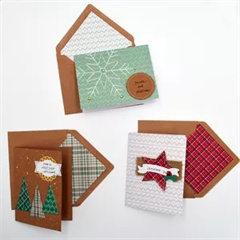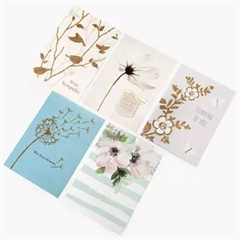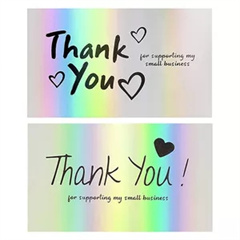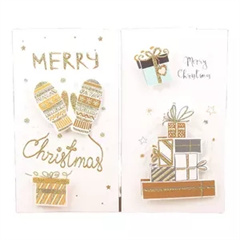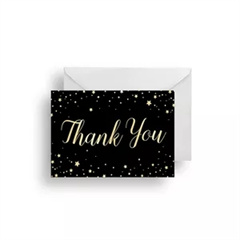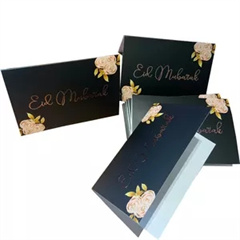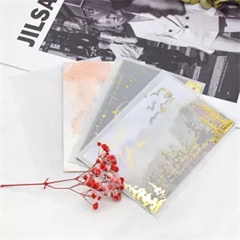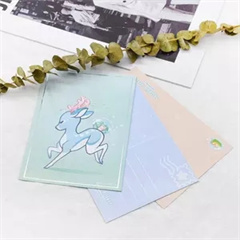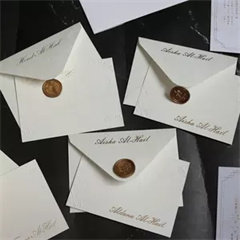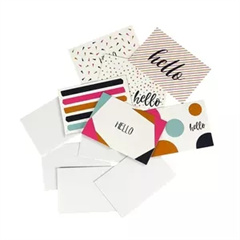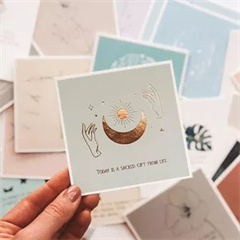 The role of greeting cards
Greeting cards are used to connect feelings and exchange greetings. The reason why they are loved by people is that they have warm blessing language, strong folk colors, traditional oriental charm, and the charm of blending classic and modern. It is convenient and practical. An important means to promote harmony. Every New Year, hundreds of millions of people across the country want to send greeting cards to their relatives and friends. This shows that greeting card culture originated early, spread far, and had a great influence. The greeting card is silent, but refreshing because it is a symphony of love and affection, passing family, friendship, and love to each other.
Greeting cards are the instinctive needs and creation of human beings. Wherever there is a crowd, greeting cards are needed, and different people need different greeting cards. For parents, receiving greeting cards is irreplaceable family happiness. Communication between friends is also a kind of communication from the heart. During the holiday season, receiving a greeting card from a friend is equivalent to receiving care and concern, which can deepen the friendship. In the business world, greeting cards are the bridge between businesses and customers. Its essence is a value-added service integrated into the culture, which opens the door to wealth for businesses and is an excellent tool for companies and customers to convey their feelings.